"She'd thought Rollo was a sensational-looking man but then Dan appeared on the scene. And while Rollo was a blonde Adonis, Dan was Heathcliff on steroids:dark, brooding, intense, tall, hunky..."
This is Kate Lace's most recent novel and after reading the blurb of this novel I decided that it was a perfect book for me to read because I LOVED the London 2012 Olympics. I think that I watched nearly every hour of the TV coverage from rowing to judo to cycling and so the opportunity to read a book which is based on Olympic rowing really appealed to me.
The plot revolves around a rowing cox called Amy who meets two very different men at a rowing regatta - one is called Rollo and the other is called Dan. She is training to be a physiotherapist whilst coxing in her spare time and manages to land the perfect job as a temporary physio at the boat club where Dan and Rollo train. Rollo is the rich, gregarious blonde who sweeps women off their feet while Dan is quiet and intense but both have strong feelings towards Amy which causes problems with them working in such close proximity.
As can be expected with a contemporary novel revolving around sport, the Olympics feature quite heavily in the storyline with that being the ultimate goal for all of the rowers. Things get pretty heated on the journey there but the climax of the novel certainly has to be race day in London which was so exciting to read.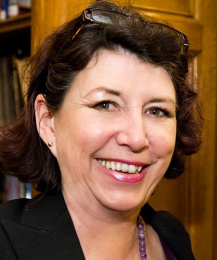 I really enjoyed this novel and I felt that Kate Lace perfectly matched the element of sport with that of romance to produce a captivating book. My favourite character was Dan who was somewhat of a modern-day Mr Darcy and had me wishing for a Dan of my own! Aside from my love of Dan, I would definitely not hesitate in recommending this to a friend and would reassure everyone that no knowledge of rowing is needed to grasp the plot or get caught up in the tension - don't let the rowing aspect put you off!
If you have read this please let me know in the comments below what you thought of it and whether you are as in love with Dan as I am!
...x